Hello, we are Gogh Box Art Crate. This is our Story
We have a love for painting and art in general. We want to share our passion and knowledge with you. Pick a kit or sign up for our subscription box and come along with us on our art adventure.
Scroll to continue reading
1993 is when the real story of Gogh Box Art Crate begins. Paul and Jenny met the first day of Freshman year of college in music class. Jenny was majoring in art with a minor in music, while Paul was a music major.
They quickly became good friends, and within a couple of weeks Jenny had convinced Paul to come to one of her painting classes with her. By spring term Paul had also signed up for painting, life drawing and basic design.... Basically any chance he could get to spend more time with Jenny, who he was dating by this time. Within 6 months they were engaged, and 2 years later they were married.

Like most young married couples money wasn't abundant and they discovered it would be cheaper to keep taking painting classes at the local Community College than to try to go out for dinner or movies a couple times a week. What came next was a manufacturing business founded with Paul's parents, then two kids, and a house in the burbs.  Jenny of course maintained her painting and art skills by outfitting homes in the Street of Dreams with her artwork and eventually working as a professional cake decorator.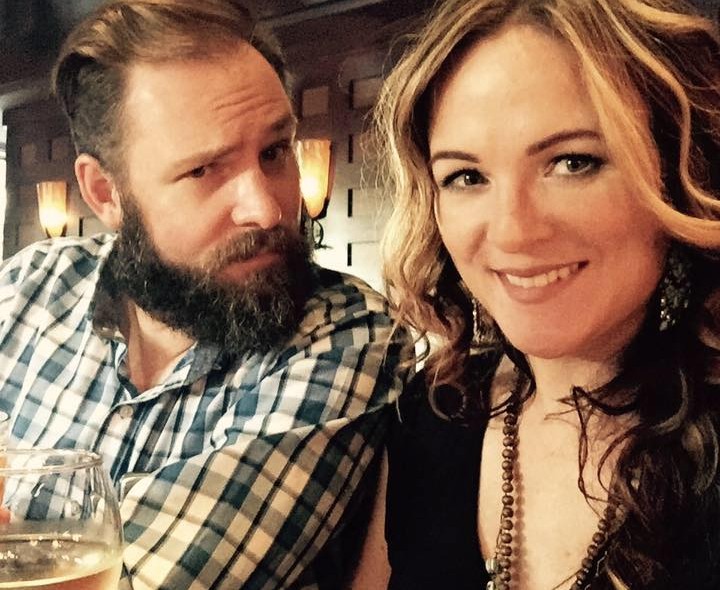 Fast forward to 2011. The doorbell rang at home and a neighbor was standing on the porch asking if Jenny would be interested in a business opportunity. Pretty quickly Paul replied "sorry we aren't interested in Multi-Level Marketing", having gone that road a time or two already. The neighbor went on to explain about a business she had visited in Denver and thought it would be fun to do in Portland, some kind of Wine Bar where people walk you through a painting and you take it home with you. The neighbor wasn't an artist and was looking for an artistic partner to start a similar business with. She knew Jenny had been the artist in residence at the local elementary school and thought she might be interested. Within 4 months a lease was signed in Sellwood and Vine Gogh was born.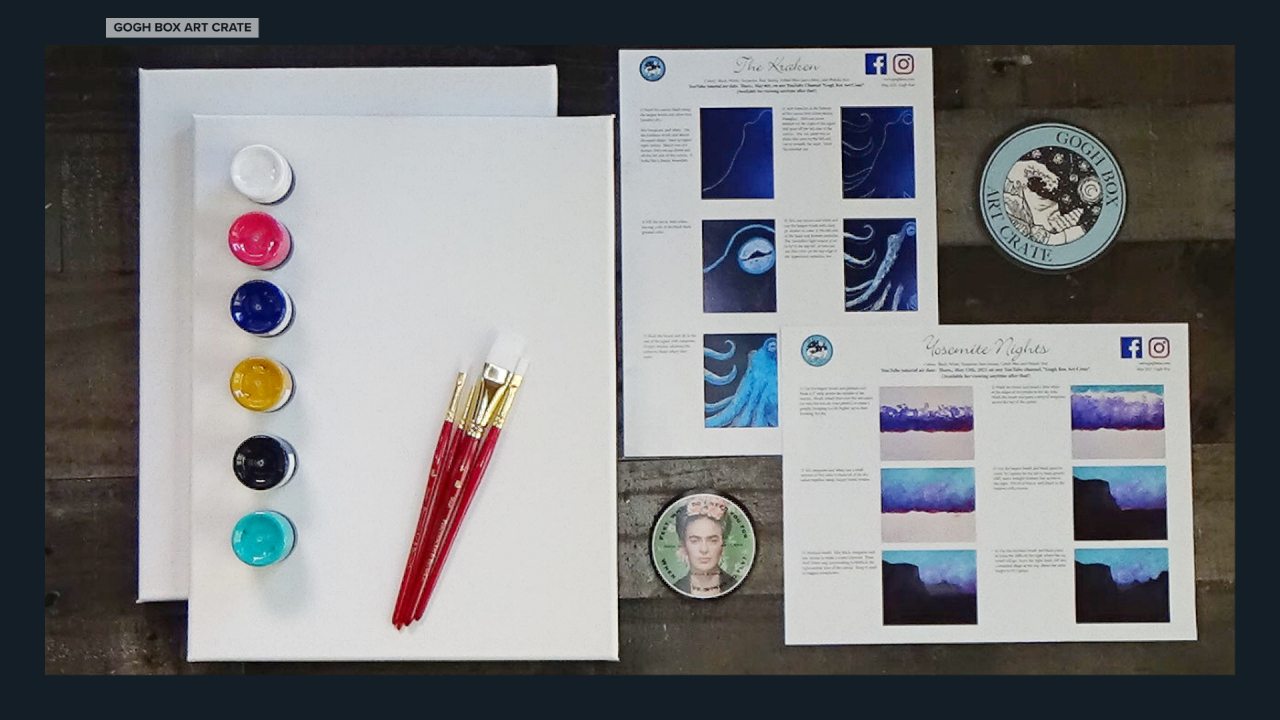 Over the years, not only did we have the opportunity to teach tens of thousands of people how to paint, many of our students had become friends, and many moved to other parts of the country. We even went to Colorado to officiate the wedding of two members of our art family. Often we would receive notes from those who had moved letting us know how much they missed us.  It got our wheels spinning. 
Towards the end of 2018 we decided to launch a new way for friends who had moved to paint with us, the Gogh Box Art Crate. It took a lot of planning, logistics, and new technology to support our vision. We originally launched the Gogh Box as a subscription box in August of 2019 with our first month of subscriptions shipping in September, and our YouTube Videos going live later in the month.